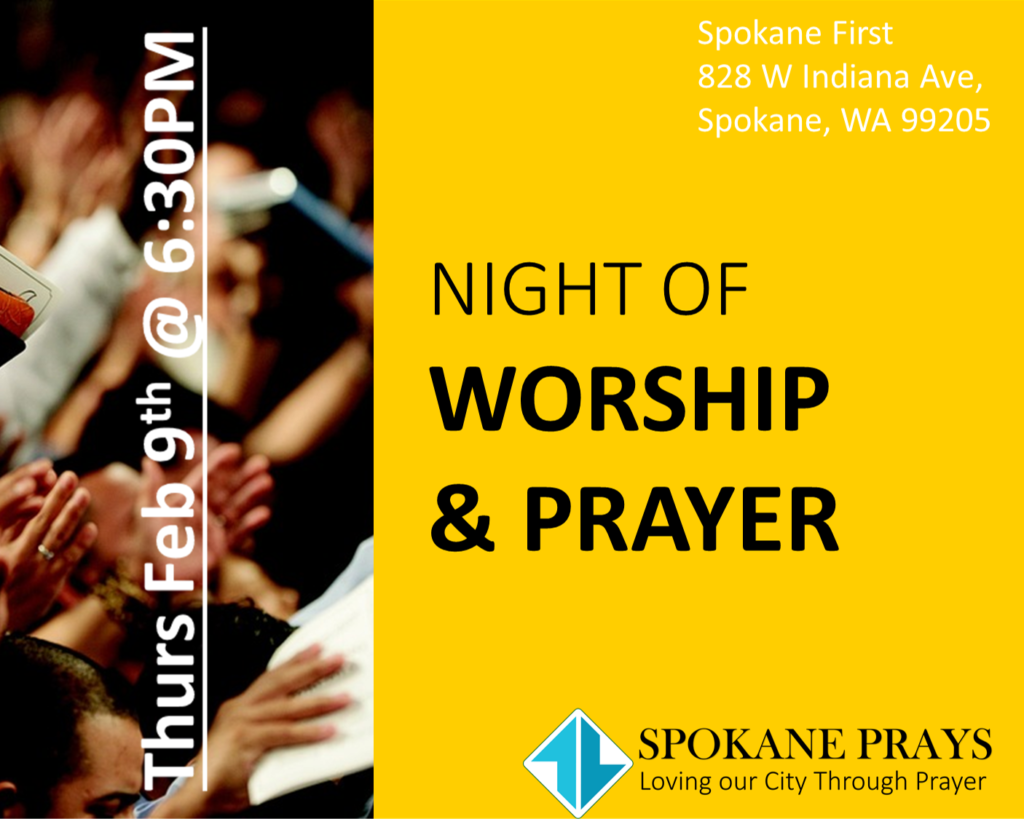 February 9th at 6:30PM
Spokane First
828 W Indiana Ave,
Spokane, WA 99205
In partnership with Spokane Prays, Pastor Alec Rowlands and Westgate Worship will join with believers from all over Spokane for an evening of worship and prayer. This powerful night, co-hosted by Church Awakening, will be hosted at Spokane First Assembly at 6:30pm.
Thurs Feb 9th @ 6:30PM
Spokane First
828 W Indiana Ave,
Spokane, WA 99205
This evening of worship and prayer will be an important time of adoration and worship, led by Chris Hunt, Westgate Chapel worship leader and their team. We want to learn how enjoy the Lord in Praise. There will also be a time of praying together in both large format and small as we look to "The Seven Spheres of Prayer" and seek God's work in our city.
If you're in the area, please come join us!